Woodrow Vizor Architects are a creative, energetic and skilled Architects studio based in South West London and working all across the UK.
​
Started as Woodrow Architects in 2014, before expanding in 2021, the studio's approach is both innovative and contextual - seeking to provide clients with modern, yet sensitive, design solutions no matter the complexities of their site, spatial and functional requirements.
We strive to ensure that our projects aim high when it comes to delivering sustainability - with regards to the materials used in the construction; the systems installed as well as ensuring that projects are adaptable over time to cater for changing client needs with minimal need for alteration.
We undertake a wide range of projects from small scale residential and commercial developments to the sensitive restoration work to historic buildings.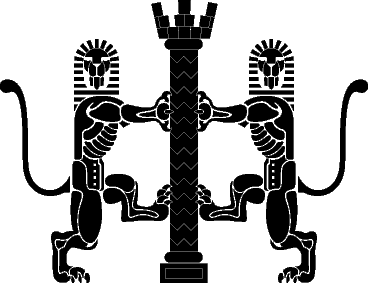 REGISTRATIONS & MEMBERSHIPS
Architects Registration Board
NO. 079779K​
​
Royal Institute of British Architects
CHARTERED MEMBER
​
Royal Incorporation of Architects in Scotland
CHARTERED MEMBER
​
Society for the Protection of Ancient Buildings
MEMBER
​
​
PRACTICE
​
2021
WOODROW VIZOR ARCHITECTS, LONDON
​
2014 - 2021
WOODROW ARCHITECTS, LONDON
​
2011 - 2014
HOPKINS ARCHITECTS, LONDON
2008
GRIMSHAW ARCHITECTS, MELBOURNE
2007
FORMATION ARCHITECTS, LONDON
​
ACADEMIA
2012
University of Westminster (RIBA Part III)
POSTGRADUATE DIPLOMA IN PROFESSIONAL STUDIES
2008 - 2010
Architectural Association School of Architecture (RIBA Part II)
AA DIPLOMA IN ARCHITECTURE
2003 - 2007
University of Edinburgh (RIBA Part I)
MA (HONS) ARCHITECTURAL DESIGN, FIRST CLASS
Winner of 'The Lighthouse Award' for Part I work in Scotland
​
REGISTRATIONS & MEMBERSHIPS
Architects Registration Board
NO. 079751K​
​
Royal Institute of British Architects
CHARTERED MEMBER
​
Society for the Protection of Ancient Buildings
MEMBER
​
​
​
​
​
PRACTICE
2021
WOODROW VIZOR ARCHITECTS, LONDON
​
2021
WOODROW ARCHITECTS, LONDON
2020-21
HOUSES OF PARLIAMENT ARCHITECT
2014-19
MARKS BARFIELD ARCHITECTS, LONDON
​
2006 - 2013
HOPKINS ARCHITECTS, LONDON
​
​
ACADEMIA
2012
University of Westminster (RIBA Part III)
POSTGRADUATE DIPLOMA IN PROFESSIONAL STUDIES
2008 - 2010
University of Westminster (RIBA Part II)
DIPLOMA IN ARCHITECTURE
2003 - 2006
University of Edinburgh (RIBA Part I)
MA (HONS) ARCHITECTURAL DESIGN, FIRST CLASS
​​